Welcome to our site !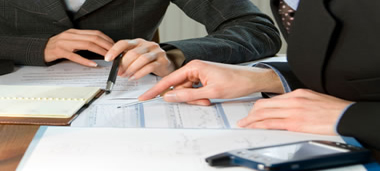 Welcome and thank you for visiting the Website of Unnati Solutions .

In addition to providing you with a profile of our firm and the services we provide, this Website has been designed to become a helpful resource tool to you, our valued clients and visitors. Our dedication to superior client service has brought us to the Internet as we endeavour to continue to provide the highest quality professional service and guidance. As you browse through our Website, you will see that we have highlighted background information on our firm and the services we provide.

We have also provided links to external Websites that we think would be of interest to our clients and visitors (in our Use full Links section). For Details...
What is New...
Services Offered
Our Endeavour is to help clients...
...To see beyond the numbers."
We provide services in a time bound, efficient and innovative manner through a professional team that clearly enjoys working together to exceed their clients' needs. Where ever certification is required it is done by the Partners and Associates. The spectrum of services being offered is grouped hereunder:-
Corporate Advisory/Services
Due Diligence
Corporate Laws: Advisory Services
Corporate Restructuring
Merger, Amalgamation, Acquisition, Spin off etc
Foreign Collaboration and Joint Ventures Abroad
FEMA MRTP Act/Consumer Protection Act
IPR and WTO
Arbitration and Conciliation
Review & Compilation
Personnel and other Matters.
Outsourcing Services
Financial Management
Audit and Tax Advisory/Services
Stock Audit
Revenue, Expenditure Audit.
Internal/Concurrent Audit
Services related to Income Tax
Vat/sales Tax
Service Tax
Business Advisory/Solutions.
Business Start up Services
Project Planning & Management
Outsourcing Services
NGO (non government organizations)/Societies and Trust Services.
Limited Liability Partnership Services
Resource Mobilisation Advisory / Loan Syndication Services.
Project formulation, Appraisal and Loan syndication.
Advisory & Coordination for Raising Equity.
Raising Funds through Public Deposits/Private Placement of Bonds/NCDs
Arranging Funds for Sick Industrial Companies/Units
Liaison work for incentives/concessions/compliance of statutory Issues/norms
Liaison for / arranging Domestic / Foreign Factoring.
Services to SME Sector.
Project Identification.
Preparation of Project Report.
Feasibility Study Report.
Market Survey for the Product selected.
Technologic Collaboration/Tie up.
Procurement of Machinery and other inputs.
Obtaining various permissions and assisting in their compliance.
Resource Mobilisation / Loan Syndication / Equity placement / Arranging Seed Capital/ working capital / Term Loan / Company Deposits.
Getting approvals for various concessions/exemptions.
Marketing Tie up with Large Industry.
Complete accounting services, finalization of accounts and Tax planning.
Balance sheet Restructuring.
Debt Restructuring.
Merger &Acquisition, Joint Venture/Strategic partnership/participation.
Advisory services for:

Compliance of various Laws i.e. Labor Laws, Companies Act, Factory Act, Income Tax Act, Shop& Establishment Act,
Tax planning and Filling of various returns.
Forex; Import & Export.
Domestic & Overseas Factoring.
Upgrade from Small to Medium.
Consolidation/Bifurcation of units, Firms.
Equity through Private Equity or IPO.
Useful Finance Tool
A. EMI Calculator
B. Interest Calculator
Our Vision
"To be a highly respected professional firm, where excellence is the Passion and client's satisfaction is our motto."
Our Mission
"To provide Institutional, Corporate and SME Clients highest quality Services related to Corporate Law, Company Matters, accounting, Auditing and Business Advisory delivered in a timely, efficient and innovative manner by a team of Professionals that clearly enjoys working together to achieve the targeted level of client's expectations."
Contact me Back